Philosophy
The more the nail has been hit on the head,the greater will be its value.
Vision
Leading Digital Contents Company.
Core Values
Our firm is built on a foundation of people who are dedicated to the following values:
Creating an environment where people do things because they want to, not because they're afraid not to
Encouraging open communication
Committing themselves and living up to their commitments
Treating everyone with honesty, dignity and respect
Serving our clients with the highest regard for competency, compassion and courtesy
Actively participating in the community
Treating others as we would like to be treated
We begin every office-wide meeting by reminding ourselves . . .
If you're not living on the edge, you're taking up too much space . . . which reminds us of the rapidly changing world, and our responsibility to respond quickly to rapidly changing needs of our clients.
No success at work is worth failure at home . . . which reminds us of our responsibilities at home and to our families. We believe that humanizing the workplace is not only compatible with business success, but is a competitive advantage.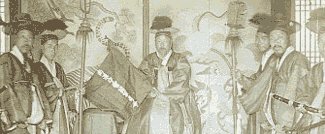 Photo: Our Sexy Chairman and staffs .Yes. We are Mafia.
SEOKOREA is part of SHOP2WORLD, INC.